Disneyland was a blast and today I hit up the Santa Monica Beach. Sadly, I just got back to reality. Pictures to follow.
Onto #bedm with only five minutes left of the day. A topic that I love - books! I am an avid reader and have quite a large collection.
It's not large enough though. Every since I can remember, I've planned to have a library like the one in Beauty and The Beast.
In fact, that movie started my obsession with books (and the need for a rolling ladder).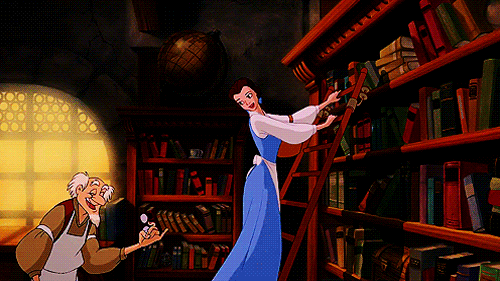 I could go on to list a million books that I love and what important period of my life they helped me through, but it's really late and I'm tired so I'll just sum it all up with this quote:
"Books let us into their souls and lay open to us the secrets of our own." -William Hazlitt